3 Ways to Work Smarter With The GoFormz & Acumatica Integration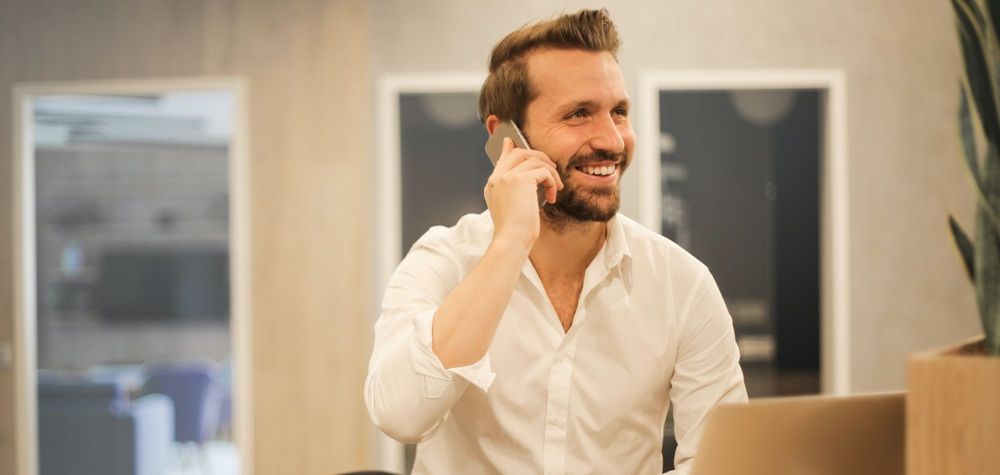 Improve your job site operations by integrating your GoFormz digital forms with Acumatica
In order for business operations to run smoothly at your job site, your team needs the ability to complete, deliver, and store important forms. Job site paper documents can cause project delays, errors in reporting, and inefficient workflows. Not only is completing paper forms a time-consuming process but the accompanying manual processing and delivery can cause bottlenecks in your project timeline. These obstacles make it very difficult for teams to work efficiently and create barriers that impact communication between departments.
By going paperless with digital forms, you can completely transform your operation, to save your business time and money. Digital forms can look exactly like your existing paper documents, making the digitization of your traditional work forms, like daily construction reports, quick and easy. By utilizing GoFormz's drag-and-drop form builder, you can build dynamic digital and online forms with no coding experience required! With GoFormz, your team will be empowered to complete digital constructions forms from their mobile devices or tablets, anytime and anywhere.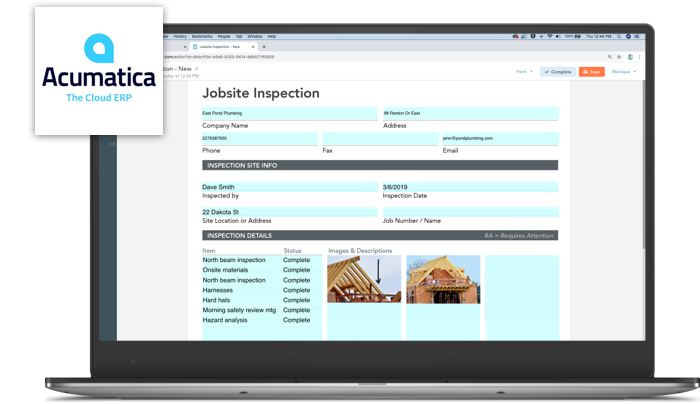 With the GoFormz and Acumatica integration, you can effortlessly automate the integration of your data from the field to your Acumatica records. Learn more about how the Acumatica and GoFormz online form integration can improve your daily job site operations:
Upload completed forms to Acumatica in real-time

With Automated Workflows, your team can complete digital forms in the field or from the job site and once they hit submit, these forms will be automatically uploaded to your corresponding Acumatica records! This eliminates the time needed for your team to manually deliver forms to the office, rekey information into digital systems, or physically store forms on site. Gone are the days of having to store documents in filing cabinets or scan PDFs onto your computer for record-keeping!

Dispatch digital forms pre-populated with Acumatica data

Dispatch digital forms pre-populated with Acumatica data

Enrich Acumatica records with new data fields

GoFormz's dynamic field properties can help elevate your Acumatica records! With field types like Images, Sketches, Signatures, and GPS data, your team can focus on their job duties and less on inputting data. These powerful fields are easy to enter, allowing your team to focus on their jobs, rather than scribbling down coordinates or struggling with cumbersome cameras.