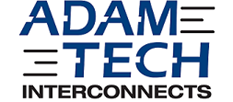 A phenomenal label and packing slip solution!
Our company started using Acumatica about 3 years ago in the fall of 2019. We knew going in that Acumatica was not going to be able to accommodate our requirements to print 2D barcodes. So, we opted for a 3rd party completely external software that would need to be linked to our data in Acumatica. This external solution was full of flaws and an enormous headache to deal with on a fairly consistent basis. Constant glitches, loss of files, linking issues, you name it. About 6 months ago we engaged with our support partner to find a new solution that could integrate seamlessly into Acumatica and that's when we discovered ASGARD ALLIANCE. The Asgard solution is exactly what we had been waiting for and it resolves every issue we had with our old solution. We're able to print all of our labels and packing slips directly from Acumatica without any loss of data or connection concerns. Stephane and his team at AA were in constant communication with us during the entire setup phase and promptly addressed any and all concerns. Our labels and packing slips were re-created in Asgard exactly to our liking and we feel a burden has been lifted off our shoulders. I would highly recommend Asgard Alliance for labeling and packing slip solutions!
Garrett DeVito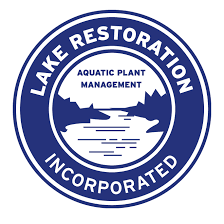 Professional, Organized, On Task !
We have worked with Asgard on an Acumatica integration project and are glad we chose to work with them. We have been very pleased with the service and friendly team members that Asgard has provided. They helped resolve any issues in a timely manner and kept the project in scope and on time. I highly recommend working with their team!
Brian Kretsch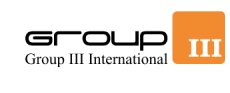 Asgard Implementation, Amazing Solution!
First and foremost, I would like to commend the Asgard team on successfully integrating the new Asgard Labels software with our Acumatica ERP. The installation process was smooth, and the software seamlessly synchronized with our existing infrastructure without causing any disruptions. This level of compatibility is highly commendable and speaks to the technical expertise of your development team.
One of the standout aspects of your solution is its intuitive user interface. Asgard Labels provides a user-friendly experience, allowing navigation through its various modules with ease. The labeling templates are well-organized and visually appealing, making it simple for our staff to generate professional-looking labels efficiently and fast.
Asgard also provides additional solution functionality for Pallets and UPC generation while keeping the item master data simple to read and maintain.
Thank you once again for your outstanding product and excellent support. We look forward to continuing our partnership with your company and exploring future collaborations.
Roberto Colmenaras

Amazing Implementor!
It's been a pleasure working with Asgard Alliance! They are impeccable at solutioning for our customers! We are very lucky to have them and to have them support our Acumatica customers!
Annie Benavides

Development Services
Our company has built a partnership with Asgard Alliance over the past few years for development services. They have an excellent team of software developers who work to understand the specific client business needs in order to determine the best solution for development. Through collaborative tools, our consultants have worked with Asgard's development team to create solutions for our clients.
Michael Masich