Whether you're in distribution, manufacturing, inventory management, or any other business, Asgard Labels can help. It offers many features that are not available in other external applications. With Asgard Labels, you'll save time and energy by printing your labels efficiently while avoiding costly errors.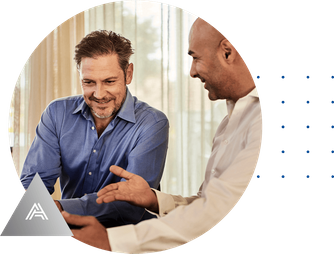 Why should partners resell Asgard Labels
Asgard Labels is a powerful product that addresses all use cases in the labeling process.
A partner who resells Asgard Labels will provide great value to their customers. Once implemented, the customer will receive very satisfactory results. It will improve accuracy and productivity, making their business more efficient and profitable.
Earn recurring revenue
In many businesses, label printing is an integral part of their operations. If all your customers use Asgard Labels, you can count on this predictable revenue year after year. We have a Partner Program that gives you access to shared margins. Check out our Partner Program.
We sell exclusively to Acumatica partners.
Partner relationships are at the heart of our business. We are committed to partnering with you to provide a forward-looking solution and excellent training and support.
Asgard Labels Training
For our partners who are interested in learning more about our labeling solution, we have set up a training program. The Asgard Labels program consists of three 90-minute courses. By completing the first two courses, you will have a comprehensive understanding of our labeling solution. Your client will be able to benefit from your labeling assistance.
To become certified with Asgard Labels, participants must pass a test after every course.
If you would like to sign up for Asgard Labels courses, please contact certification@asgardalliance.com. Or simply set up a time with our team using our Booking page.
Here is a short video that gives you an overview of the courses.
Asgard Labels Certification